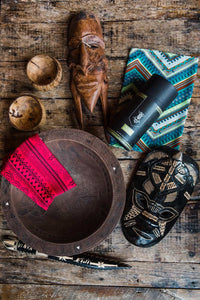 The Completion of a Perfect Match – Bula's Kava CBD Tincture
Some things go so well with each other they quickly become iconic once matched. Chocolate and peanut butter. Wine and cheese. . And now Bula Kava House has helped to perfect the next great match -  CBD and Kava.
Our proprietary CBD and Kava tincture combines CO2 kava extract with a CBD solution to create a powerful, yet relaxing, product for kava and CBD enthusiasts to enjoy. Using MCT coconut oil as an emulsifying agent (no alcohol-based solvents are used in the creation of our products), each 30 ml. bottle of our tincture includes 750 mg. of CBD and 4,500 mg. of noble kava extract. When combined together, you'll experience all of the benefits associated with CBD, along with the total relaxation that comes with kava consumption.
If you've been looking to buy kava CBD tincture online along with noble kava powder, our Bula Kava House store has you covered. Supplies of our tincture are limited, so don't wait to buy your bottle of our tincture that includes the perfect blend of kava and CBD extract into one remarkable product.
What to Know About CBD?
For kava enthusiasts unfamiliar with CBD, you probably have plenty of questions regarding Bula's Kava & CBD Broad Spectrum tincture. Let us help answer some of those questions by taking a closer look at CBD and some of the benefits associated with this compound.
First, CBD is actually short for cannabidiol, a chemical compound derived from a hemp strain of the Cannabis sativa plant. The primary question people usually have about CBD after learning it comes from a marijuana plant is whether it will get them high?  To put the answer simply, no. Ingesting CBD will not produce the same type of high as what you'll receive by using marijuana.
Marijuana plants contain two primary compounds – THC and CBD. THC is the compound that causes marijuana users to feel a euphoric high. CBD is the non-psychoactive portion of the plant that provides benefits of its own without making the user feel sedated or altered in any way.
Research on the effects provided by CBD suggest that the compound may help to reduce chronic pain by impacting endocannabinoid receptor activity in the body. The endocannabinoid system is involved in regulating a number of functions in the body, including sleep, pain, appetite, and immune system response. By interacting with these receptors, CBD has shown promise in helping to reduce inflammation and pain in the body.
Other research has found preliminary results that suggest CBD use may be beneficial in helping to reduce anxiety, lower blood pressure, and even alleviate acne problems.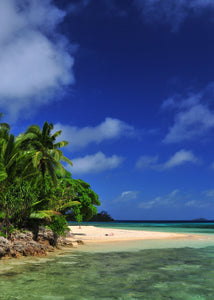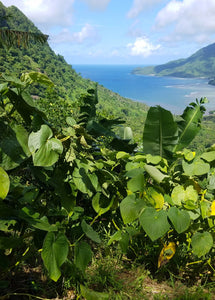 What to Know About Kava Kava?
Conversely, if you're a CBD enthusiast interested in experiencing kava kava, you may also have a few questions. Kava comes from the kava plant (Piper methysticum), which cultures in the South Pacific have used since before the development of written language.
Kava has long held an important role in traditional ceremonies. For example, kava kava is often used in marriage ceremonies to symbolically unite two families. In Tonga, the coronation of a new king also includes a kava kava ceremony. Of course, kava is also used on a daily basis in nakamals (kava bars) where natives in countries like Vanuatu, Fiji, and Tonga go to unwind.
In the U.S. and Europe, kava's reputation has taken a few hits over the years due to a misconception that kava use causes liver damage. In truth, studies have found that kava use is perfectly safe when properly harvested and prepared. Cases where kava use caused harm to the body was universally due to the kava being contaminated during the production process. As a result, we rigorously screen each and every batch of kava we receive at Bula Kava House for any potential sign of contaminates. We guarantee that every batch of kava we sell is 100% contaminate free and safe to use.
Kava enthusiasts report receiving a variety of benefits from daily kava use. Kava use is credited as helping to lower anxiety, reduce stress, improve pain management, and enable better sleep. Kava use has also been known to improve sociability and to provide a happy, euphoric effect.
GET YOUR KAVA/CBD TINCTURE TODAY
FDA Disclosure: The statements made regarding these products have not been evaluated by the Food and Drug Administration. The efficacy of these products has not been confirmed by FDA-approved research. These products are not intended to diagnose, treat, cure or prevent any disease. All information presented here is not meant as a substitute for or alternative to information from health care practitioners. Please consult your health care professional about potential interactions or other possible complications before using any product. The Federal Food, Drug and Cosmetic Act requires this notice.